Get Free to Succeed!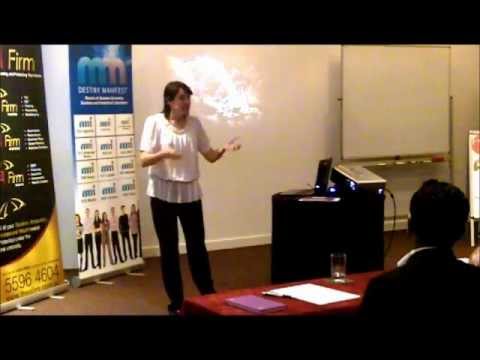 From Success to Disaster to Amazing Recovery
"I am most often asked, 'What was prison like? How did you cope with the fear, the shame, the anger, the stress? How did you go from being virtually unemployable to an international business? How can that apply to my life and business???' The keys I share are tested by fire. They work. They will break your limitations and unlock your success. It's all in how you look at it." ~ Trish Jenkins
Life Lessons from the Lockup: The strongest prison bars holding us back are the ones in our head. "How you see determines How you Succeed!" Trish Jenkins will show your people how to
 Unlock limitations to confidently achieve goals
Enjoy their team, even the difficult ones!
Beat stress and Thrive under pressure
Trish is uniquely placed to challenge popular business mindsets and courageously address the real issues that "white ant" your company profits. Leading with a delightful mix of humility and laughter, Trish points out imperative strategies to make an impact on your bottom line… and you life!
BEHIND BARS PROVED TO BE MORE EDUCATIONAL THAN 20 YEARS IN BUSINESS. 
Prison was not on the "Goal Chart" of entrepreneur Trish Jenkins.  Trish was an accomplished business woman and investor with a multi-million dollar portfolio. Her dream life became a nightmare when she made a fatal mistake: unwittingly working with a con-artist. Trish was found in breach of the Corporations Act, lost everything and was sentenced to 8 months in prison.
Isolated from her husband and 3 little girls, Trish could have succumbed to despair. Instead she found keys to dealing with disaster and turning it around.
Trish imparts keys of courage from her prison experience and recovery sharing real stories about real people in bizarre circumstances. Trish will inspire your people to excel, calculate risk, stir up courage to take ground and meet challenges with a smile.
POWERFUL KEYNOTE TOPICS: 
Turnaround Triumph: Keys that will take you from behind your bars to a legendary success story. Builds Resilience, Courage and Action Taking
Life Lessons from the Lock-Up: Dealing with Difficult People through a Shift in Mindset.  Decreases staff turnover ratios and costs incurred by stress
Treasures of Darkness: Overcoming Adversity & Taking Control. This inspiring message improves resilience, staff efficiency and motivation by Breaking Down Mental Blocks to see challenges from a solutions viewpoint.
SMART SKILLS SPECIALIST: 

Trish's Training in the Tough Stuff: 
Strategic Smart Skills reduce costly turnover and improve profitability. Your staff are your greatest asset and your biggest headache. No matter how good the pay is, people most often quit because of People! Talk to Trish about:
Cohesive Teams that Produce Results
Naturally Outstanding Customer Service
Identify and Remove Limitations
Customer Service - Internal and External. It comes naturally with a shift in mindset.
Communication Skills - (Or How to Talk to Idiots). It's not what you say, it's what's heard that matters. Understand other people's communication styles will help prevent conflict, "personality clashes" and improve production. Whether dealing with headliners, long-winded story-tellers or micro-managers it is possible to master the art of effective communication so everybody can get on with the job!
Prevention is better than penalty! Refusing to deal with complaints of bullying is a serious legal matter. Did you know most bullies are surprised when accused? Smart Skills equip your people to get on with the job and get on with each other without the drama.

"Drama" costs money in lost productivity, unnecessary stress leave and staff turnover. Save headaches and improve profit with Smart Skills.
Trish's keys are expanded in her BRAVE program. They were forged in the most frightening circumstances anyone could face.
TRAINED WITH AUSTRALIA'S TOP CORPORATE & PRIVATE INVESTIGATOR
Determined to prevent others from falling for the same traps, she worked with a leading investigation company and is now sharing her insights with the world. Today, as a well-respected international speaker, Trish's heart-filled and inspirational story is empowering audiences and defying the status quo. Identifying the warning signs and numerous pitfalls of financial disasters that even the most astute and careful investor can miss, is just one of the fascinating topics she takes to the stage.
      "Treasures of Darkness: A Prison Journey" now available on Kindle